About Us
Peter Corder - Physiotherapist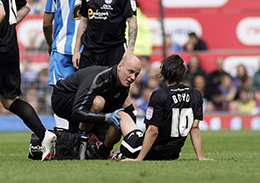 Peter Corder has 18 years experience as a Chartered Physiotherapist and Sports Therapist dealing with musculoskeletal and sporting injuries. He has 8 years experience working with the youth, reserve and 1st teams at Peterborough United Football Club providing treatment and management of player injuries. He has also worked with Cambridge City Football Club as their 1st team Sports Therapist, at the London Marathon and provided sports massage to the Zimbabwe World Cup Cricket squad in 1999.
During his time in the NHS, he gained experience at Peterborough District Hospitals Musculoskeletal Outpatient Department and lower limb rehabilitation gym and both elective and trauma orthopaedic wards. More recently he has worked as a Senior Physiotherapist at the private Fitzwilliam Hospital in their Musculoskeletal Outpatients Department providing treatment for patients requiring general musculoskeletal physiotherapy, with sporting injuries and those post elective orthopaedic surgery.
Peter has also played professional football for Tottenham Hotspur, Peterborough United and Colchester United. This gives him a clear understanding of the frustrations experienced by an athlete when recovering from injury.
His experience both as a professional athlete and as a Physiotherapist in football has given Peter a clear and thorough understanding of the importance of early intervention, correct treatment and management of injury whether through sporting activity or generally.
Ryan Sogrowiczuk- Sports Massage Therapist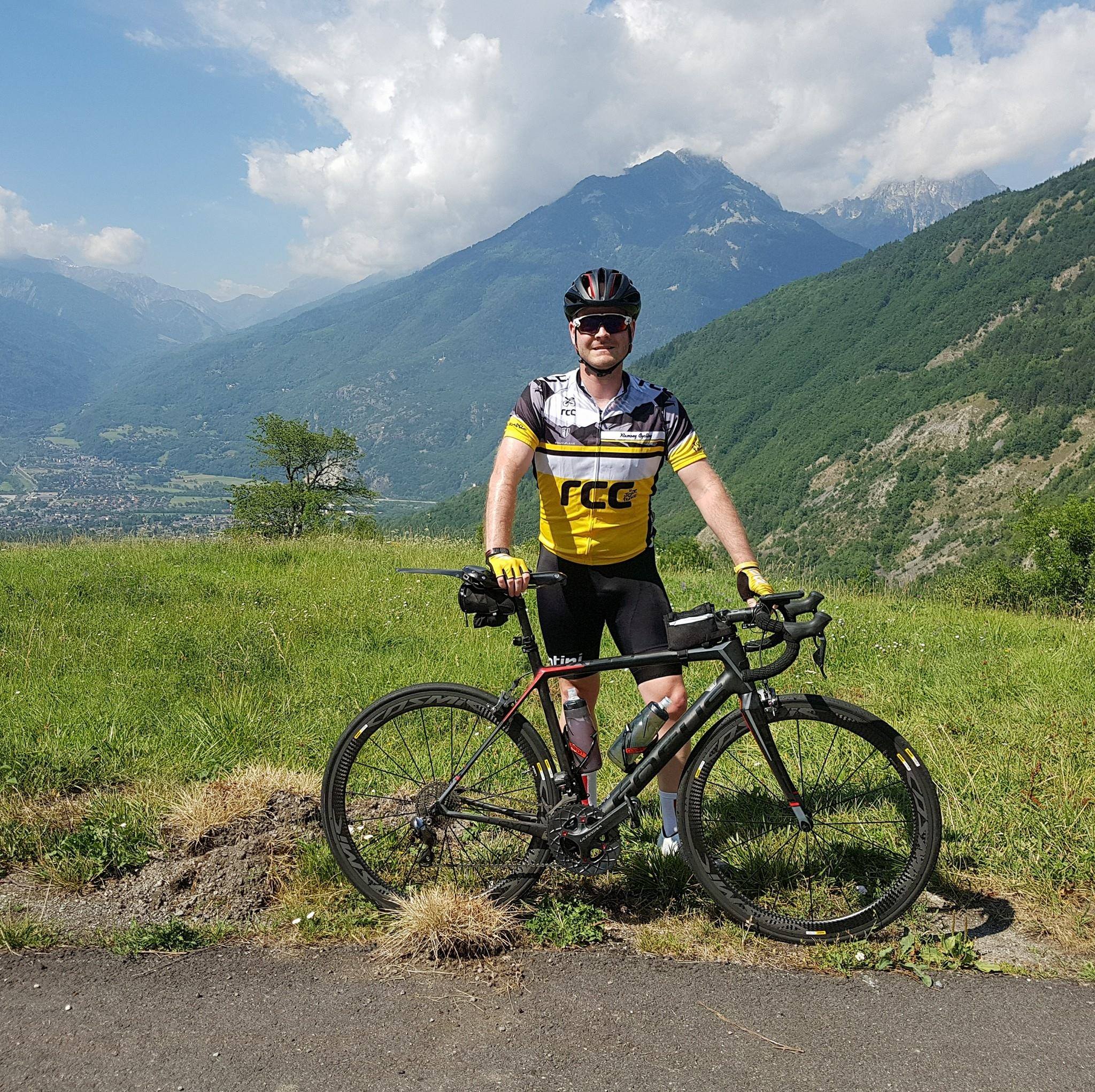 Ryan qualified in Sports Massage at the Oxford School of Sports Massage in 2009. Ryan worked closely with local sport teams and Peterborough United gaining valuable knowledge of a broad spectrum of injuries. Ryan will be available on Wednesday's between 3pm and 7pm.
Prior to that Ryan also gained an Holistic Swedish Massage Qualification from Jade College in Kempston in 2008.
He has worked with various sport teams including Peterborough United for 2 successful seasons. During this time he worked closely with the clubs Physiotherapist Peter Corder providing the first team with their Sport injury and Remedial massage requirements.
Ryan is experienced in Gait Analysis and Bike Fit options which enables him to recognise any running or cycling related injuries and offers the best advice in relation to correct footwear, technique, Posture, muscle flexibility and strength.
In Ryan's spare time he is a keen cyclist enjoying road cycling with a local group exploring as many places and cafe's as possible and just loves being ourdoors so its his passion to keep you outdoors doing your passion too.
Alison Asplin - Hypnotherapist
I'm Alison Asplin, Clinical Hypnotherapist based within PS&I at Vivacity Premier Fitness in Peterborough.

Having trained over 10yrs ago at The London School of Clinical Hypnosis, I am a full member of The British Society of Clinical Hypnosis and provide a professional , supportive environment to treat various conditions that can include:-
Stop Smoking
Weight Control
Stress related issues
Phobias
Sports Performance
Relationship Difficulties
Hypnotherapy is a goal-orientated therapy that offers rapid results. If you would like to enquire further about hypnotherapy or simply book a session please contact me.
Alison J Asplin RN, PDcHyp, BSCH (Full Member) - Tel 07970 853 798 or 01733 890685
Fees:
General Hypnotherapy £50 per session of 60 minutes
Stop Smoking £65 for first session up to 75 minutes.
Follow up sessions of 50 minutes £45.


Opening Times

Monday to Friday 8.30am to 7.30pm
Conditions Treated:
Our services:
How to Find Us
Vivacity Premier Fitness, Hadfield Road, Off London Road, Hampton, Peterborough, PE7 8BT
View Larger Map