Welcome to Physiotherapy & Sports Injury Centre
Physiotherapy and sports injury clinic is a prestigious private physiotherapy practice at Vivacity Premier Fitness in Hampton. We are a specialist clinic that offers professional physiotherapy services to those that participate within a sporting activity and those who feel the strains and pains of everyday life. Due to the vast experience of our specialist physiotherapist we are eligible to assess, diagnoses, treat and rehabilitate anybody no matter what their issue might be and how it occurred.
Our aim is to thoroughly assess, rehabilitate our clients to the highest possible standard in order for them to reach their targets and overall goals. Our specialist physiotherapists work in conjunction with their clients to help them feel relaxed and comfortable within a professional clinical setting whilst maximising their efforts throughout treatment sessions.
Our approachable and understanding physiotherapist utilise their portfolio of specialised expertise to provide the highest possible level of service to their clients. We maintain flexible diaries in order to prioritise our client's needs at a time suitable for them.
To book an assessment with us please call 01733 890685 or e-mail info@physiosportsinjury-hampton.co.uk for further information.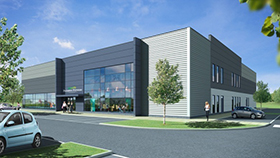 Opening Times
Monday - Friday
8am to 5.30pm

How to Find Us
Vivacity Premier Fitness, Hadfield Road, Off London Road, Hampton, Peterborough, PE7 8BT
View Larger Map